April 1, 2020
Beginning this week, we will compile and share the most-recent relevant University updates with the La Salle community as we navigate through remote learning and operations. Submit entries for possible inclusion by emailing lasalle-em@lasalle.edu.
New information and updates
In compliance with a recent order from Pennsylvania Gov. Tom Wolf, and under the guidance of public health officials, La Salle University will extend remote operations through at least Thursday, April 30. Only staff specifically designated by a vice president will continue to have an on-campus presence through that date.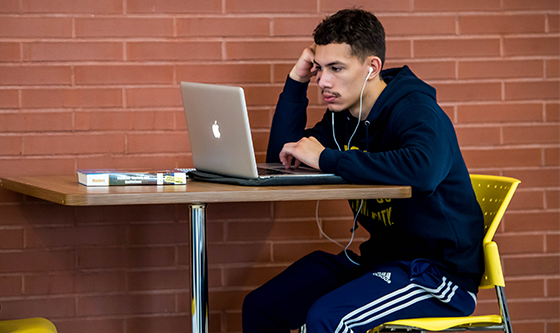 This week marks the first time in La Salle's 157-year history during which all courses are being offered through remote channels. From which programs to download, and knowing whom to ask for help, there are valuable tips for students learning to learn online.
By Association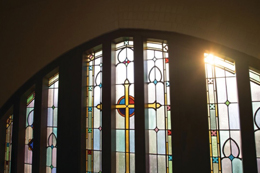 Weekly reflection
Bro. Bob Kinzler, FSC, encourages the La Salle community to remain prayerful in delivering the first of what will be a series of weekly prayer reflections on social media.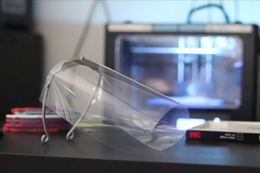 #LasalliansInAction
Trans "R.J." Lualhati, '16, is using 3D printers he borrowed from the University to manufacture face shields he's donating to Philadelphia hospitals. Read his story in Philly Voice.

Resources
For students:
Academic update: Last week, the University announced a Temporary Grading Policy for the Spring 2020 semester. Learn more about the Temporary Grading Policy and how it works.
Career and academic resources: The Career Center and the Center for Academic Achievement are offering several important services and functions through virtual channels, including the Job and Internship Fair, tutoring, and student success workshops. Find out more.
Tech support: In the event that you require tech support, La Salle's IT team is available to help. Submit a Help Desk request or email helpdesk@lasalle.edu with routine technology-related questions. Students can report more-urgent tech needs with a special prompt through IT's phone system, at 215-951-1860.
For faculty and staff:

Additional Updates
Connelly Library
The
Connelly Library
and Learning Commons are closed until further notice. However, web access to library resources and services remain available. The Connelly Library team has
created a video tutorial
that serves as a guide to accessing these resources and services. Additional updates from the library will be made through its
Facebook
and
Twitter
pages.
Mailroom
To learn more about the University's mailroom and incoming packages and deliveries, email
cn-land@lasalle.edu
or call 215-951-1039.
COVID-19 website
Bookmark La Salle's
COVID-19 page
, if you have not already. It provides access to the University's campus-wide communication, best practices for staying healthy, and a
helpful FAQ
with answers to your most-asked questions.