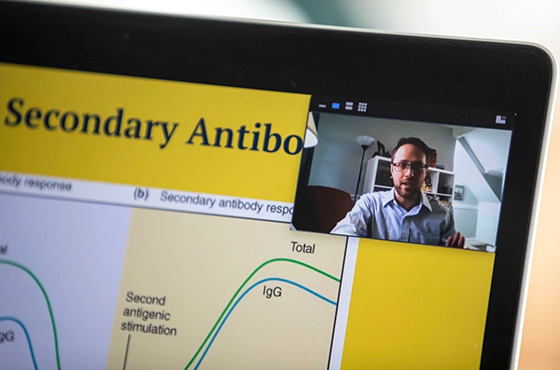 Faculty members at La Salle have turned the COVID-19 pandemic into a teachable moment. Several professors have added coronavirus-related instruction to their Spring 2020 courses, reflecting the University's mission of providing a practical education.

Their curriculum additions earned recognition in a story by the Philadelphia Inquirer.
By Association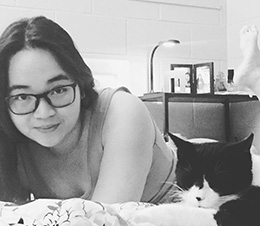 #LaSalleFromHome
What's the view from your study spaces? Are you finding creative places to work and learn? Continue sharing your photos with the #LaSalleFromHome hashtag on social media.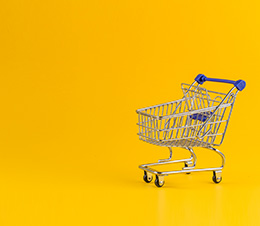 In the media
"We are shaped by the context in which we live. … The longer we are in social isolation, the more those things become habit," said Meghan Pierce, Ph.D., associate professor of marketing, who studies consumer and social behaviors. She shared more in an interview with KYW Newsradio.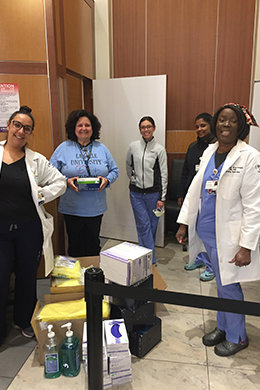 #LasalliansInAction
Jeannine Uribe, Ph.D., R.N., an assistant professor of nursing, recently delivered personal protective equipment to Einstein Medical Center in East Norriton, Montgomery County, Pa. The supply from La Salle's School of Nursing and Health Sciences included gloves, masks, and hand sanitizer.

Resources
For students:
For faculty and staff:
Remote operations: At the beginning of the month, Pennsylvania Gov. Tom Wolf extended the commonwealth's stay-at-home order through Thursday, April 30. La Salle University, in compliance with this order and to ensure the safety of the University community, extended remote operations through that same date. La Salle University continues to follow guidance from officials at the city, state, and federal levels. Employees should continue to make all necessary plans to accommodate personal and family obligations, as needed.
Office telephones: Employees working remotely can forward their office telephones to a home or mobile number, or forward office voicemail to their email by contacting the La Salle IT Help Desk at 215-951-1860 or helpdesk@lasalle.edu.

Additional Updates
Pennsylvania primary election
Pennsylvania's primary election day has been moved to Tuesday, June 2. The last day to register is Monday, May 18. Not a Pennsylvania resident? Learn about voter registration in your state. For more information, join the La Salle Votes! Canvas page.
Artsy distraction
COVID-19 website
Bookmark La Salle's
COVID-19 page
, if you have not already. It provides access to the University's campus-wide communication, best practices for staying healthy, and a
helpful FAQ
with answers to your most-asked questions.