Email not displaying correctly? View it in your browser.

April 22, 2020
New information and updates
In alignment with the City of Philadelphia, and under the guidance of public health officials, La Salle University will extend remote operations until further notice. Only staff specifically designated by a vice president will continue to have an on-campus presence. The University will provide as much notice as possible before returning to an on-campus presence for operations.

Other important updates
Through June 30, all face-to-face events and activities at La Salle University sites have been cancelled. Individual event organizers will work to move their events to a virtual setting, if applicable.
University-sponsored international travel for the Fall 2020 semester has been suspended. This includes any/all Study Abroad trips.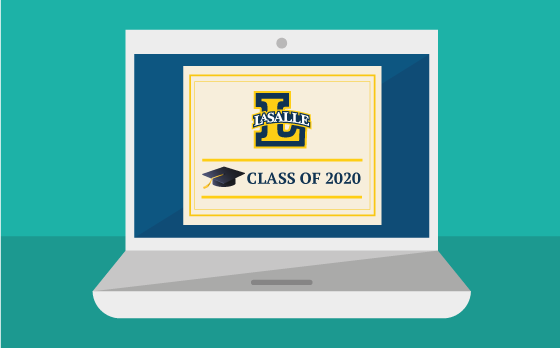 Celebrating the Class of 2020
La Salle University will honor its graduating students with a virtual celebration on Saturday, May 9, at 11 a.m. ET. Additional log-in details will follow in a separate message. (This celebration does not replace Commencement, which the University intends to reschedule when it is once again safe to gather in-person.)

Graduating students are encouraged to record a short video (about 20 seconds) that shares what La Salle means to you or extends well-wishes to your fellow Explorers from the Class of 2020. Faculty and staff also can send videos sharing congratulations and words of encouragement. The videos will factor into our May 9 celebration in a commemorative video compilation.

Submit videos no later than Monday, April 27, either by email to socialmedia@lasalle.edu or on social media with the hashtag #LaSalleGrad20.

Here are a few tips:
Record a video horizontally (in landscape mode).
Choose a spot where you feel most comfortable.
Make sure it's a well-lit area with limited background noise.
Wear your La Salle gear!
By Association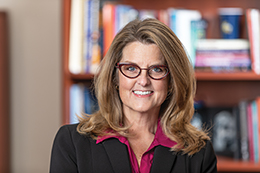 In the media
COVID-19 has the potential to be "a universal disruptor for higher education," University President Colleen M. Hanycz, Ph.D., told the Philadelphia Business Journal. However it won't impede La Salle's role "support(ing) this community" or as "a driver of regional higher education."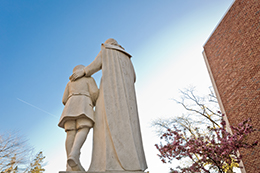 Weekly prayer reflection
In this week's inspiring prayer reflection, Br. Michael McGinniss, FSC, director of La Salle Honors and President Emeritus, reminds us "to support each other as we walk in these very challenging times, searching for meaning, searching for faith."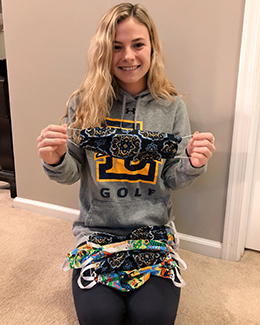 #LasalliansInAction
Grace Hickey, a second-year marketing major, is utilizing her sewing ability to create hand-made face masks. The Downingtown, Pa., native uses materials donated from Joann Fabrics to make the masks, which take 15 minutes each to sew. Then, she delivers them back to the retailer, which is leading a national donation drive to surrounding hospitals and areas of need.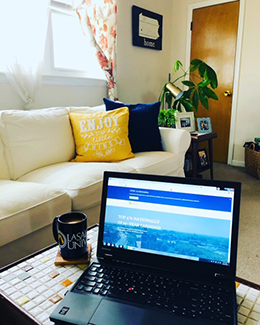 #LaSalleFromHome Website
Introducing #LaSalleFromHome. Accessible from the University homepage, the site will serve as your virtual campus and hub for information regarding remote instruction and remote operations.

And don't forget to post photos of your work stations and study spaces on social media with the #LaSalleFromHome hashtag.

Resources
For students:
Remote learning: La Salle's Center for Academic Achievement has created a PDF tipsheet and an explainer video to best position La Salle's students for success during remote instruction.
Summer 2020: La Salle has extended remote instruction for all Summer 2020 courses, from May 18 – Aug. 21. Log-in to Br. LUWIS to register for Summer 2020 courses.
Technology gap: If you are without reliable access to the technology and Internet required for your courses, contact your professors to make appropriate arrangements. Many Internet service providers are offering affordable or free Internet access.
For faculty and staff:
Pause for Paws: Student Wellness Services invites employees to participate in an upcoming Wellness Wednesday event. Share how your pet is helping you cope with COVID-19 by sending a 30-second video to Kimberley Brown (brownk@lasalle.edu) by the end of today (April 22).

Additional Updates
Explorer Cafés
The De La Salle Institute concluded its virtual Explorer Cafes for Spring 2020 with well-attended presentations led by Dr. Mark Thomas, Ph.D. (
April 8
) and Dr. Christen Rexing, Ph.D., and Dr. Jason Diaz, Ph.D. (
April 15
). PowerPoint slides and other
related materials
are available through Connelly Library.
COVID-19 website
Bookmark La Salle's
COVID-19 page
, if you have not already. It provides access to the University's campus-wide communication, best practices for staying healthy, and a
helpful FAQ
with answers to your most-asked questions.