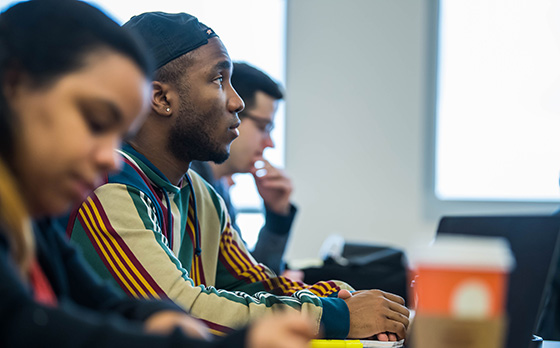 Fall 2020 course delivery update
As previously announced, the Fall 2020 semester will be structured using a model that combines face-to-face and online instruction modalities. Classroom capacities have been adjusted to accommodate physical distancing requirements. As such, some classes that previously had been planned for face-to-face instruction may be moved to a hybrid- or online-delivery method. The University's Division of Academic Affairs has been working to update course delivery methods for the fall semester. Beginning this Friday, students and faculty are encouraged to regularly visit Br. LUWIS in the mylasalle Portal for a review of course listings, as they are subject to change. Course delivery methods will appear under the names of individual courses that are listed in Br. LUWIS.

Resources
For students:
International students. This week, the Student and Exchange Visitor Program within U.S. Immigration and Customs Enforcement issued new guidance that does not permit international students to remain in or return to the U.S. this fall if the universities or colleges they attend are offering remote instruction exclusively. University leaders are working to determine how this will affect La Salle students.
Career Center webinars. "Career Readiness from your Couch" is a weekly webinar series offered by La Salle's Career Center all summer. View the schedule of webinars and register on Handshake.
Important dates and details. Bookmark important deadline dates in Fall 2020, the 2020-21 academic calendar, and Br. LUWIS course schedules.
The Basket. Hours at the Basket for the remainder of this week are as follows: The St. Benilde Tower location is open Wednesday, 1–6 p.m. and 4:30–6:30 p.m., and Thursday 12–2 p.m. The College Hall location is open Wednesday, Thursday, and Friday, 10 a.m.–3 p.m.
For faculty and staff:

By Association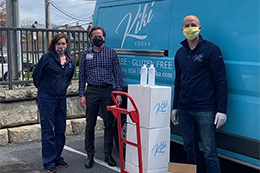 Lasallians in Action
Kiki Vodka Company, founded by alumnus John Jameson, '04, has been using its supply of ethanol to produce hand sanitizer that meets the World Health Organization's requirements. In recent months, Kiki Vodka has donated hundreds of hand sanitizer bottles to area hospitals and medical centers in Philadelphia and the surrounding counties.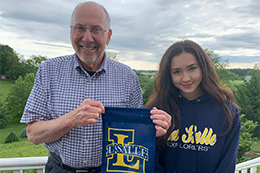 Class of 2024
Get to know the incoming class of first-year Explorers, whose stories are being told in our News Center. They include a nursing major who's building community through Instagram, an international business major who finds inspiration in her father's memory, and a criminal justice major who hopes to make a difference on a global scale.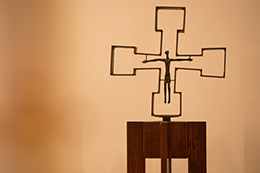 Prayer reflection
Lasallians around the world are uniting to denounce systemic racism and, another many action steps, join in prayer. Learn more in a message from Br. Robert Schieler, FSC, '72, the Superior General of the Brothers of the Christian Schools.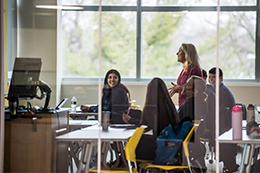 In the media
Tuition for seven of La Salle's graduate-degree programs will be reduced by 30 percent for the University's Class of 2020, a benefit to help alleviate anxiety around the job uncertainty and financial implications of the pandemic. KYW Newsradio spoke with Dawn M. Soufleris, Ph.D., vice president for student affairs and enrollment management. (The application deadline is July 15.)

Additional Update
#LaSalleFromHome website
In addition to this weekly newsletter by the same name, the University has created a #LaSalleFromHome site to provide the La Salle community with resources and updates during remote instruction and remote operations.