Finishing the semester strong
The La Salle community is working hard as the University nears the end of finals week and the academic semester. Whether near or far—through in-person or remote instruction—faculty and staff remain resolute in their support of La Salle students.

Listen to their messages of encouragement.

This Saturday, at 11 a.m., La Salle University recognizes the achievements of the Class of 2020 with a virtual celebration.

Visit lasalle.edu or the University's Facebook page to hear remarks from President Hanycz, a graduating student, and others, including congratulatory messages from students, faculty, staff, and alumni.

Resources
For students:
For faculty and staff:
Virtual celebration: Help honor the Class of 2020 by joining the virtual celebration, this Saturday at 11 a.m. ET. Tune in by visiting the University's Facebook page or lasalle.edu.
Employee Profile: The new Employee Profile is now available in the mylasalle Portal. Timesheets, leave reports, leave balances and more are available through the user-friendly dashboard. Questions? Email hr@lasalle.edu.
Remote operation: Human Resources seeks input from supervisors on maximizing productivity during remote operation. Refer to a May 5 email from HR for more information and dates for forthcoming Zoom sessions.

By Association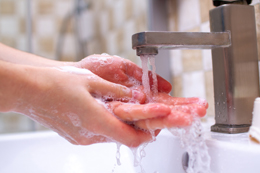 In the media
Will the coronavirus pandemic make you a germaphobe? Probably not, but it may cause new habits. Meghan Pierce, Ph.D., associate professor of marketing, shared her insights with Philly Voice.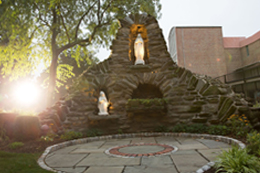 Weekly prayer reflection
Br. Tri Nguyen, FSC, in this week's prayer reflection, encourages the La Salle community to find solidarity with the poor and elderly communities, and health care workers, during the pandemic.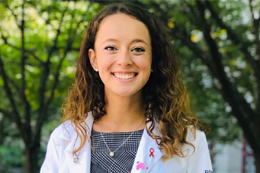 #LasalliansInAction
Christina Bascara, '17, is a second-year medical student at the Philadelphia College of Osteopathic Medicine whose work exemplifies the Lasallian mission. Learn more about Christina and how she's helping front-line workers.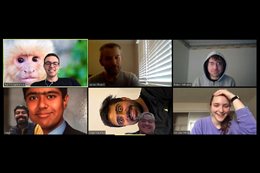 #LaSalleFromHome
Jim Church, Ph.D., assistant professor of biology, offers a look at office hours in the age of Zoom. Share your work and study spaces, and how you spend downtime, by posting to social media with the #LaSalleFromHome hashtag.

Additional Updates
University Archives' COVID-19 Project
La Salle's University Archives team has launched the COVID-19 Archive Project. Future Explorers, undoubtedly, will want to understand what it was like to work and study during the pandemic. Would you like to share your stories and screenshots, or submit your photos and videos? Here's how to participate.
Speech-Language-Hearing Community Clinics
Free services through the La Salle University Speech-Language-Hearing Community Clinics remain available and HIPAA-protected through Zoom. The clinic is running an eight-week summer telepractice sessions for adults from June 22–Aug. 14, with the option of continuing in the fall from September to December. The clinic can serve adults with speech, language, or cognitive deficits and will continue running its stuttering clinic and accent modification clinic for an eight-week session. Call 215-951-1888 for more information.
#LaSalleFromHome website
In addition to this weekly newsletter by the same name, the University has created a #LaSalleFromHome site to provide the La Salle community with resources and updates during remote instruction and remote operations.