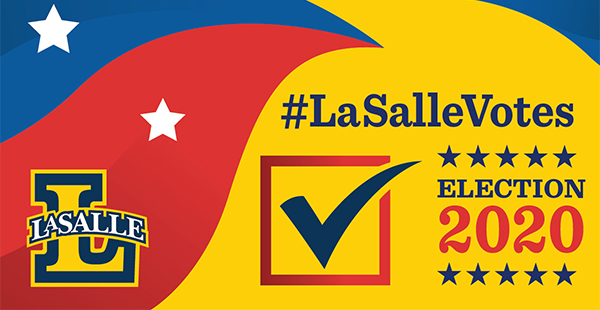 The election is less than three weeks away. That's why seven La Salle alumni who hold elected offices in the Pennsylvania and U.S. Houses of Representatives are coming together to discuss the significance of civic engagement and voting. Join the conversation.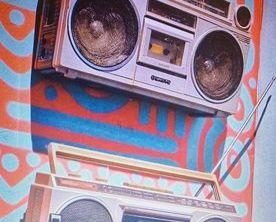 What does hip-hop music have to do with trauma? First-year students are learning about their overlap in a course led by Trent McLaurin, Ph.D., assistant professor of education. KYW Newsradio has the story.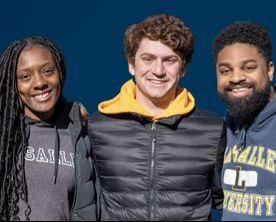 The schedule of family-friendly events for Alumni and Family Weekend has something for everyone—and it's not too late to get in on the fun.


For the last month, International Lasallian Days for Peace have provided opportunities to travel around the world virtually and connect with other Lasallians in pursuit of peace. Mark the conclusion of this month-long pursuit of peace by uniting in and praying for peace.
Featured Events
The Rooney Rule and What's Next: Equity and Access in Athletics
Today, 1 p.m.
Director of Athletics Brian Baptiste co-moderates this panel discussion on equity across all levels of athletics, hosted by the Atlantic 10 Conference's Commission on Racial Equity, Diversity & Inclusion. Join the live event this afternoon.
Mass
Sunday, Oct. 18, 11 a.m.
Alumni and Family Weekend concludes with Mass for the 29th Sunday in Ordinary Time. View the live-stream of the Mass, from the St. Joseph Chapel of the De La Salle Christian Brothers, on La Salle's campus.
Explorer Café: Is implicit bias unhealthy?
Wednesday, Oct. 21, 4:45 p.m.
The School of Nursing and Health Science's Inter-professional Education Committee leads this installment of the Explorer Café. Don't miss out.
More to explore
Spring 2021 course registration
Course registration for the Spring 2021 semester opens today for seniors, graduate students, and continuing study students. Are you prepared for spring? Check the registration calendar and browse available courses to learn how to land that job or internship remotely.
La Salle Votes
Do you know your state's voter registration deadline? Stay engaged with this important election guide.
Academic support
The Center for Academic Achievement provides tutoring, academic coaching, and supplemental instruction. Schedule an appointment or email questions to learn more.
The Basket
La Salle's on-campus food pantry, The Basket, is open. Join The Basket's Canvas page for updates on hours of availability.
Campus fitness
The Independence Blue Cross Fitness Center (IBC) is open to the campus community. Find La Salle using the search bar and create an account to schedule a work-out time.
Connelly Library
The hours at Connelly Library have changed to better reflect building usage. Check out the library's hours and resources.