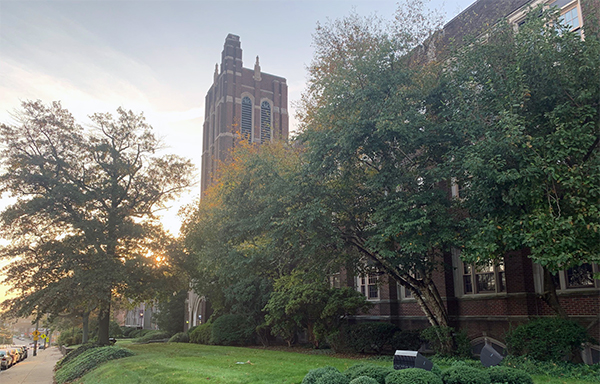 This week, the University announced updates to its grading policy. The changes apply to all Fall 2020 courses and are aimed at providing students with increased flexibility and peace of mind heading into finals week. Read the announcement and consult the FAQs to learn more.
Spring 2021 town halls
Register to participate in an interactive, virtual town hall that will offer information and updates about the Spring 2021 semester. One date remains for students (today at 6:30 p.m.) and two dates are set aside for employees (today at 5 p.m. and tomorrow, Nov. 20 at 11 a.m.)
The Explorer Promise is La Salle's call to everyone in the University community to act respectfully and responsibly, in support of a return to campus this spring. Have you made the Explorer Promise?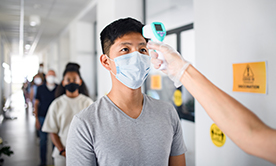 Pharmaceutical giants are closing in on effective COVID-19 vaccines—long believed to be the missing link in achieving herd immunity. KYW Newsradio spoke with virologist Jason Diaz, Ph.D., an assistant professor of integrated science, business, and technology, to learn more.
Featured Events
Flu vaccine clinic
Today, Nov. 19, 10 a.m. – 3 p.m.
Need a flu shot? A clinic offering the vaccine is available to the La Salle community at the Union Ballroom. Don't forget to bring your insurance card and two copies of a personal-information form.
Alumni Association Awards ceremony
Today
The La Salle Alumni Association recognizes Trustee Stephen T. Zarrilli, '83, and Philabundance at its annual awards ceremony. Register to attend the virtual event.
Mass
Sunday, Nov. 22, 10 a.m.
Mass for the Solemnity of Our Lord Jesus Christ, King of the Universe, will be live-streamed from the St. Joseph Chapel of the De La Salle Christian Brothers, on La Salle's campus. View the live-stream via the La Salle UMAS Facebook page.
Wellness Wednesday on Facebook Live
Wednesday, Nov. 25, 12:45 p.m.
This week's Wellness Wednesday, led by the Paul A. Stanton Department of Student Wellness Services, is accessible via Facebook Live.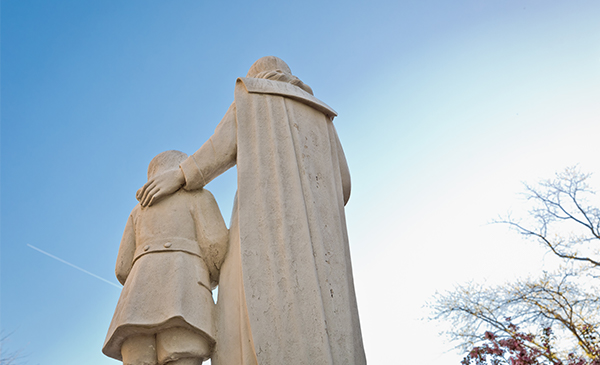 As the Advent season draws near, there are opportunities to find peace, joy, hope, and love by engaging with Philadelphia's murals. Maureen O'Connell, Ph.D., associate professor of religion and theology, presents a four-part virtual retreat series organized by the city's Cranaleith Spiritual Center. Learn more, including how to register.
More to explore
Academic support
The Center for Academic Achievement provides tutoring, academic coaching, and supplemental instruction. Schedule an appointment or email questions to learn more.
The Basket
La Salle's on-campus food pantry, The Basket, will maintain regular hours this week. Next week, it will be open only Monday before reopening Dec. 3. Join The Basket's Canvas page for updates on hours of availability.
Campus fitness
The Independence Blue Cross Fitness Center (IBC) is open to the campus community. Create an account to schedule a work-out time.
COVID-19 Archives Project
University Archives is still accepting stories, photos, and more to chronicle for future generations how today's Explorers are learning and working during the pandemic. Read about the project, including how to contribute.
Final exams
The schedule for Fall 2020 final exams has been announced.
Flu vaccine requirement
La Salle will require that every member of the University community who plans to maintain a campus presence in Spring 2021 receive a flu shot prior to returning to campus in January. Read the full announcement for more information.
Questions?
If you have questions about the spring semester, explore the University's FAQ for the most up-to-date information