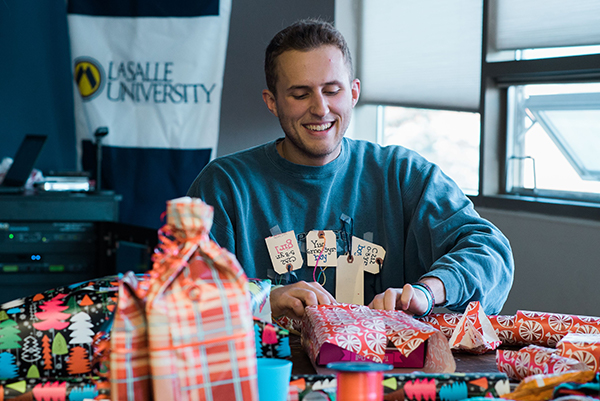 University Ministry, Support and Service has gone virtual with its annual toy and gift drive, creating an Amazon wish list to bring cheer to 65 children in the city's Mantua section. Find out how you can help children in need this holiday season.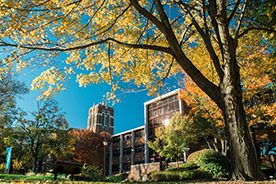 "We have so much for which to be thankful," President Hanycz wrote in a Thanksgiving message to the La Salle community. "Together and by association, we continue to make this a special community in which to live learn and work." Read the full message.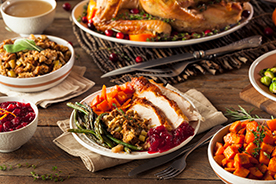 From mashed potatoes and stuffing, to decadent slices of pie, you can enjoy Thanksgiving dinner without overindulging. Check out these tips from Laura Frank, Ph.D., associate professor of nutrition and a licensed dietitian nutritionist.


Featured Event
Mass
Sunday, Nov. 29, 9 a.m.
Mass for the first Sunday of Advent will be celebrated from the St. Joseph Chapel of the De La Salle Christian Brothers. View the live-stream via the La Salle UMAS Facebook page.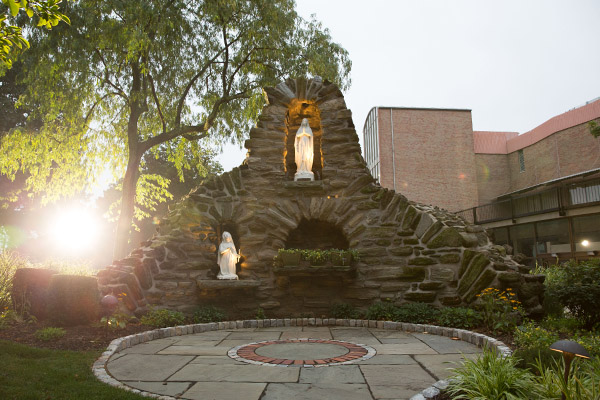 This Thanksgiving, gratitude might be harder to come by due to the pandemic. How can we focus on what we have, rather than what we lack? "Simply acknowledging the little bit (we have) can lead us to the otherwise hard-to-come-by realization of the whole lot," shares Maureen O'Connell, Ph.D., associate professor of religion and theology, in offering a video prayer reflection to the La Salle community.
More to explore
COVID-19 Archives Project
University Archives is still accepting stories, photos, and more to chronicle for future generations how today's Explorers are learning and working during the pandemic. Read about the project, including how to contribute.
Flu vaccine requirement
La Salle will require every member of the University community who plans to maintain a campus presence in Spring 2021 to receive a flu shot. Read the full announcement.
Grading policy
La Salle has adjusted the grading policy for the Fall 2020 semester. Find out what's changed.
Questions?
If you have questions about the spring semester, explore the University's FAQ for the most up-to-date information