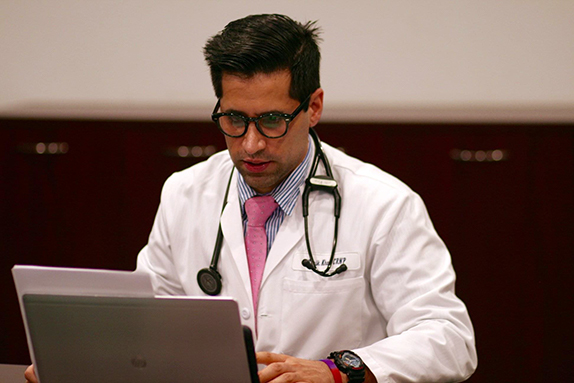 La Salle graduates working in health care share stories—and the challenges they have encountered—while combatting COVID-19. "You go where the need is," said Tarik Khan, '11, president of the Pennsylvania State Nurses Association. "If there is a need with underserved populations in the city, that's where you go."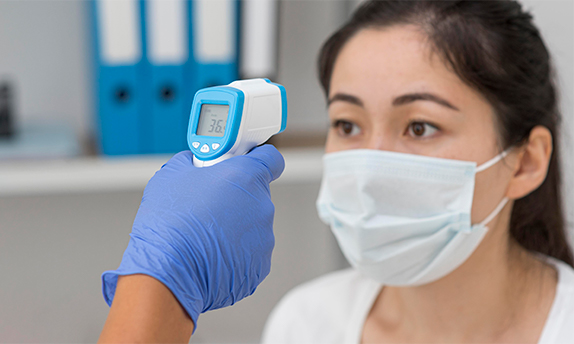 Last week, the University announced its robust COVID-19 testing strategy for Spring 2021, including required entry testing for anyone who maintains a campus presence, and expectations regarding surveillance testing, symptomatic testing, contact tracing, and more.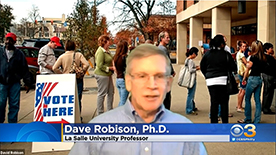 Students in a class led by David Robison, Ph.D., professor and chair of economics, international relations, and political science, are learning how to engage one another respectfully while debating hot-button partisan issues related to the election. CBS3 visited the virtual classroom.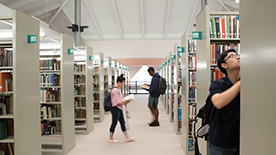 Faculty and staff compiled a diversity, equity, and inclusion reading list that spans topics like civil rights, criminal justice reform, and more. And here's a helpful tip: Almost every entry is available at the University's Connelly Library.


Featured Events
Mass
Sunday, Nov. 8, 9 a.m.
Mass for the 32nd Sunday in Ordinary Time will be live-streamed from the St. Joseph Chapel of the De La Salle Christian Brothers, on La Salle's campus. View the live-stream via the La Salle UMAS Facebook page.
Wellness Wednesday on Facebook Live
Wednesday, Nov. 11, 12:45 p.m.
This installment covers feelings of grief and loss as the holiday season approaches. Wellness Wednesday, led by the Paul A. Stanton Department of Student Wellness Services, is accessible via Facebook Live.
What do you think of when you hear the words 'soup kitchen'?Wednesday, Nov. 11, 3:30 p.m.
Conor Webb, La Salle's coordinator of community services, partners with representatives from Pheed Philly for this installment of the Explorer Café series. Register to participate.
More to explore
Academic support
The Center for Academic Achievement provides tutoring, academic coaching, and supplemental instruction. Schedule an appointment or email questions to learn more.
The Basket
La Salle's on-campus food pantry, The Basket, is open. Join The Basket's Canvas page for updates on hours of availability.
Campus fitness
The Independence Blue Cross Fitness Center (IBC) is open to the campus community. Create an account to schedule a work-out time.
Connelly Library
The hours at Connelly Library have changed to better reflect building usage. Check out the library's hours and resources.
Student survey
The #RealCollege survey, a nationwide survey led by Temple University's Hope Center for College, Community, and Justice, seeks student feedback for a chance to win $100. Learn more.