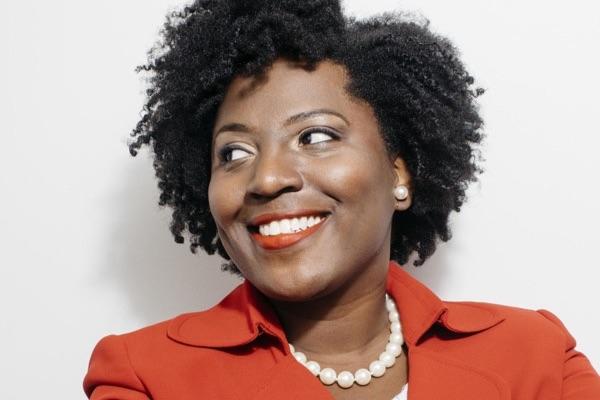 Joanna E. McClinton, '03, is making history in Pennsylvania's House of Representatives. She will be one of the highest-ranking women in the General Assembly next session, and she is the first Black woman to hold a party leadership position in Harrisburg. She encourages girls and young women everywhere to "dream big."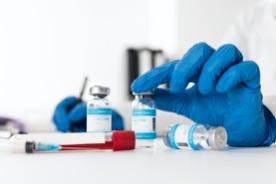 While the number of U.S. coronavirus cases is climbing, signs of hope are emerging as COVID-19 vaccines are being developed. Are Americans willing to be vaccinated? Kelly Daily, Ph.D., associate professor of communication, outlines this pressing challenge.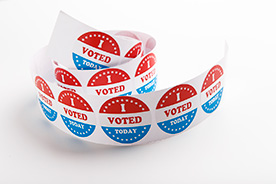 La Salle appeared in the media throughout November, on topics ranging from pumpkin spice and Thanksgiving traditions, to the election. Notably, Luisa Marcela Ossa, Ph.D., associate professor of Spanish, in an op-ed for Marie Claire, shared insights on the Latino vote. "There's no such thing," she wrote.
Winter Institute registration
The 2021 Winter Institute for faculty will hold fully virtual sessions Jan. 6-7. Areas of focus will include classroom interactivity in a virtual setting, student success coaching, and a lunchtime discussion with the co-chairs of La Salle's Joint Commission on Diversity, Equity, and Inclusion, among others. Register today.
Be well, Explorers
La Salle's Be Well Explorers Program, announced by the Office of Human Resources, provides a variety of programs and resources centering on eight dimensions of wellness to help employees attain their personal wellness goals. Learn more about the program.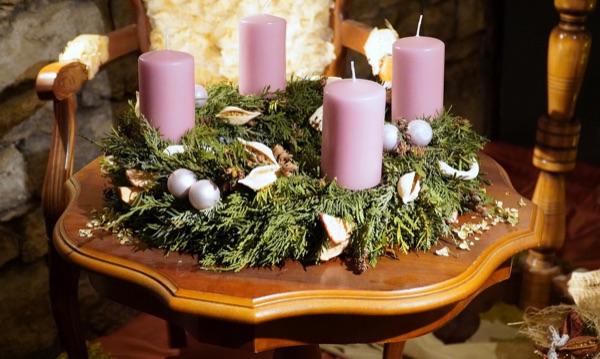 Featured Events
Mass
Sunday, Dec. 6, 10 a.m.
Mass for the second Sunday of Advent will air on La Salle TV on Comcast (channel 56) and Verizon (channel 36). Another Mass, celebrated by Archbishop Nelson Perez from the Cathedral Basilica of Saints Peter and Paul, is available via live-stream at 11 a.m.


Third Annual Life Science Symposium
Dec. 7–8
The University's third annual Life Science Symposium, open to all, features a keynote address on coronavirus vaccine development by Dr. David Weiner, director of the Vaccine and Immunotherapy Center at the Wistar Institute—an international biomedical research leader in cancer, immunology, and infectious disease. See the agendas for Day 1 and Day 2, and register to participate.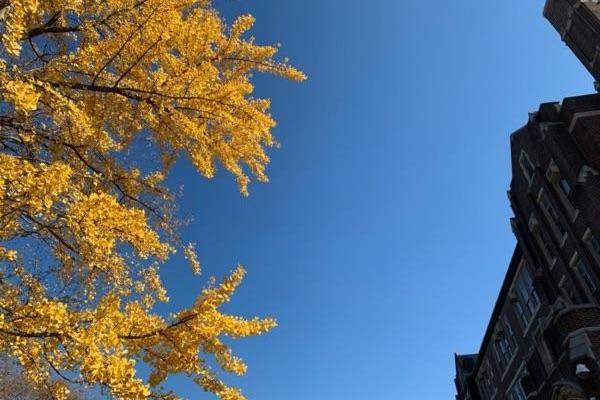 Featured photo
There was plenty of blue and gold on campus on a recent fall afternoon.
More to explore
The Basket
La Salle's on-campus food pantry, The Basket, reopens today—Dec. 3. Join The Basket's Canvas page for updates on hours of availability through the winter break.
COVID-19 Archives Project
University Archives is still accepting stories, photos, and more to chronicle for future generations how today's Explorers are learning and working during the pandemic. Read about the project, including how to contribute.
Flu vaccine requirement
La Salle will require every member of the University community who plans to maintain a campus presence in Spring 2021 to receive a flu shot prior to returning to campus in January. Read the full announcement for more information.
Grading policy
La Salle has adjusted the grading policy for the Fall 2020 semester. Find out what's changed.
Questions?
If you have questions about the spring semester, explore the University's FAQ for the most up-to-date information