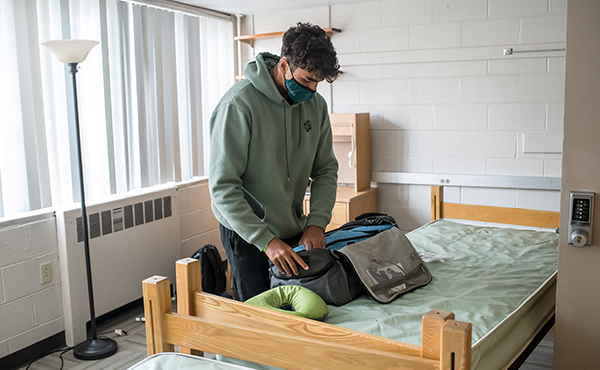 Returning to campus
Happy New Year, Explorers. Dozens of residential students completed the move-in process this week, with even more set to return to campus in the coming days. Before returning to 20th and Olney, be sure to consult:
Featured Events
SMART goals gathering
Thursday, Jan. 7, 1–2 p.m.
Have you made SMART goals for the new semester? Students can create a plan to attain their academic and personal goals, with help and feedback from La Salle student success coach Liz Fever. It's not too late to save the date.
Time-management glow-up
Friday, Jan. 8, 1–2 p.m.
This student-focused session centers on time management for the spring semester, with tools and tips for prioritizing tasks and commitments thoughtfully. Here's how to register.
Men's basketball vs. University of Massachusetts
Saturday, Jan. 9, 4 p.m.
The Explorers head to Amherst, Mass., for an Atlantic 10 Conference meeting with UMass that will be nationally televised by NBC Sports Network. Read more about their recent win over Fordham.
Mass
Sunday, Jan. 10, 11 a.m.
Each week, the Archdiocese of Philadelphia invites the public to log on and celebrate Mass virtually from the Cathedral Basilica of Saints Peter and Paul. Join the live-stream.
Women's basketball vs. Saint Joseph's University
Sunday, Jan. 10, 2 p.m.
The Explorers host city rival St. Joe's in a game that will air nationally on CBS Sports Network. Read up on the team's recent schedule changes.
Effective habits for academic success in college
Monday, Jan. 11, 12:30–1:30 p.m.
Learn best practices and effective study strategies to help you thrive in your courses this semester. Sign up for the session.
"How will I tell my boss?!"
Monday, Jan. 11, 2–3 p.m.
This workshop, for students who are balancing multiple commitments, offers tips on balancing school, work, and beyond, and how to communicate that school is a top priority. Learn more.
In the Media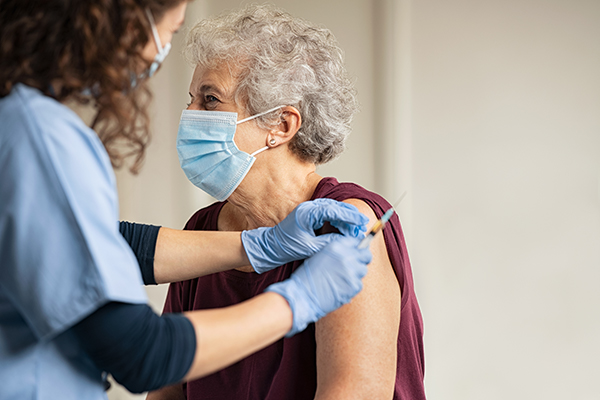 Last month, La Salle faculty spoke with reporters about the COVID-19 pandemic, Philadelphia crime, and food insecurity on college campuses, among other topics. Check out December's media highlights.
More to explore
The Basket
The Basket, La Salle's on-campus food pantry, will formally reopen next Thursday, Jan. 14, from 12–6 p.m. Join The Basket's Canvas page for updates on hours of availability.
Be well, Explorers
La Salle's Be Well Explorers Program, announced by the Office of Human Resources, provides a variety of programs and resources centering on eight dimensions of wellness to help employees attain their personal wellness goals. Learn more about the program.
Questions?
If you have questions about the spring semester, explore the University's FAQ for the most up-to-date information.