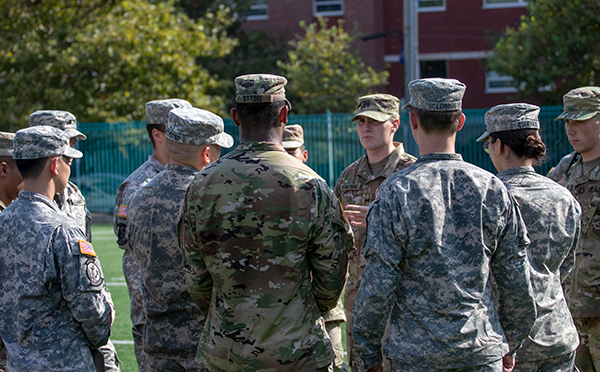 This week, La Salle received designation as a military-friendly university. Learn more about this national distinction and La Salle's historic commitment to supporting past and present military service members.
Featured Events
Alumni Association virtual coffee house
Tonight, 8 p.m.
Join psychology professor David Falcone, Ph.D., and alumnus Chris Peszka, '87, for acoustic performances. Get registered.
Men's basketball at Saint Joseph's
Saturday, Feb. 20, 12:30 p.m.
NBC Sports Network will nationally televise the Explorers' visit to their crosstown Big 5 rivals.
Mass
Sunday, Feb. 21, 6 p.m.
Mass for the first Sunday of Lent will be held at 6 p.m. in the De La Salle Chapel and livestreamed through the La Salle UMAS Facebook page.
Celebrating the Black Athlete Activist
Monday, Feb. 22, 3 p.m.
The Atlantic 10 Conference Commission on Racial Equity, Diversity and Inclusion hosts this special virtual session open to the communities of each A-10 member institution.
How will the pandemic influence the future of small business?
Wednesday, Feb. 24, 3:30 p.m.
This installment of the Explorer Café series features small business-focused presentations from School of Business dean MarySheila E. McDonald, J.D., and two faculty members from the school. Here's how to sign up.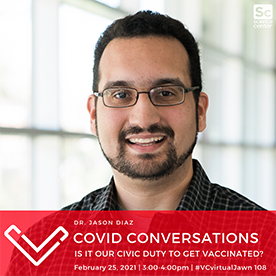 The University City Science Center welcomes Jason Diaz, Ph.D., assistant professor of integrated science, business, and technology, who will deliver a Feb. 25 presentation—"Is it our civic duty to get vaccinated?"—that addresses the vaccine and how we can support vulnerable populations. Learn more.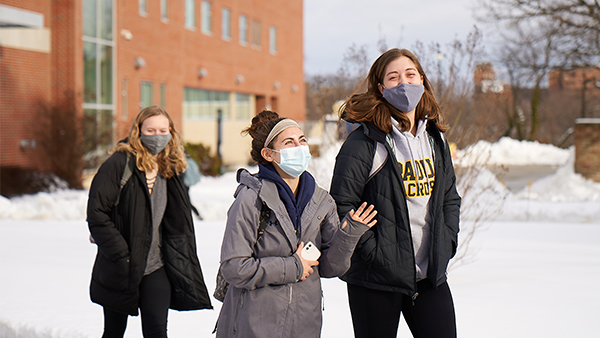 By association
Together, we are keeping our campus community and Northwest Philadelphia neighbors safer. Keep masking up, La Salle.
More to explore
Campus recreation
The IBC Fitness Center is open. Visit La Salle's Recreation page for more information, including how to reserve a workout session.
COVID-19 resources
Weekday Masses
Each week, on Monday and Wednesday, Mass will be held at 1 p.m. in the De La Salle Chapel. Those who attend will be required to wear face masks and maintain physical distancing.