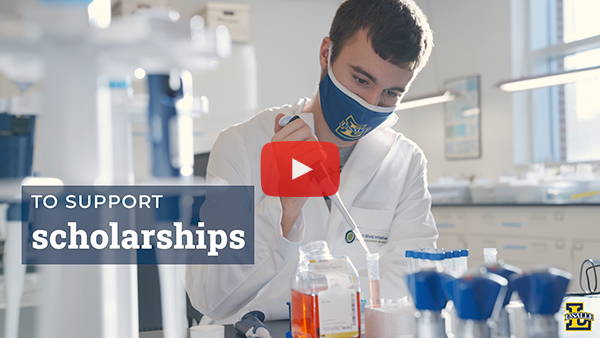 On March 23, La Salle's annual Day of Giving will provide support for first-generation students and scholarships. Make a plan to be a difference-maker.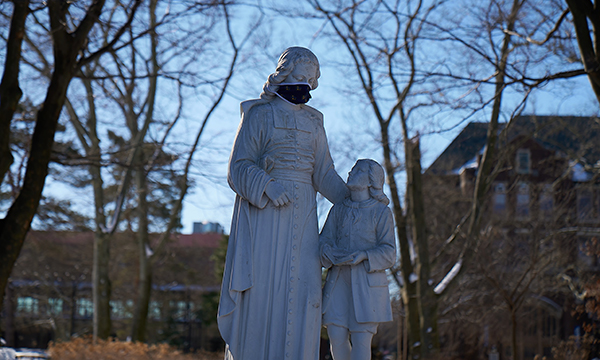 Last week, the University announced initial plans for the Fall 2021 semester—including an expansion of in-person instruction and the continued delivery of an on-campus residential experience. More details.
Featured Events
Women's basketball vs. Duquesne
Today, 11 a.m.
The eighth-seeded Explorers open the Atlantic 10 Conference tournament with a first-round match-up against Duquesne.
"I got what on my midterm?"
Today, 12:30 p.m.
Staff from the Center for Academic Achievement lead students in creating action plans for an improved spring semester. It's not too late to reserve your spot.
Mass
Sunday, March 14, 6 p.m.
Mass for the fourth Sunday of Lent will be held at 6 p.m. in the De La Salle Chapel and livestreamed through the La Salle UMAS Facebook page.
The Rise of Right-Wing Populism in Central and Eastern Europe
Tuesday, March 16, 12:30 p.m.
The latest installment of the Diplomat in Residence series welcomes Jan Kubik, Ph.D., professor of political science at Rutgers University. Register for the event.
What can animated films teach us about how we treat animals?
Wednesday, March 17, 3:30 p.m.
Geoffrey Beatty, assistant professor of digital arts, leads this examination in the latest installment of the Explorer Café series. Join the dialogue.
Alumni Association virtual coffee house
Thursday, March 18, 8 p.m.
Join communication professor Mike Smith, Ph.D., and alumnus Jason Ager, '04, Ph.D., for live musical performances. Get registered.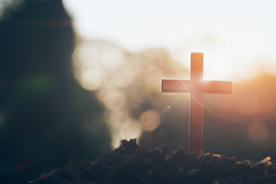 Several Archdiocese of Philadelphia parishes, including St. Martin de Porres in North Philadelphia, have live-streamed the Stations of the Cross—allowing Lenten participation from the safety of your home.
More to explore
The Basket
The St. Benilde Tower location of The Basket will be open today from 12–5:30 p.m.
COVID-19 resources
Weekday Masses
Each week, on Monday and Wednesday, Mass will be held at 1 p.m. in the De La Salle Chapel. Those who attend will be required to wear face masks and maintain physical distancing.